And that was Summer..!
June was one of the wettest (and dullest!) months since records began... and it didn't get much better here in Scotland! I still think there is room in the world for another rain coat brand... still on my list of things to do! That said, we took ourselves off to the East Neuk of Fife and had a brilliant week wandering along the coast line and visiting the beautiful coastal villages. We felt a little guilty as our allegiance to St Andrews shifted slightly to the gorgeous Elie and our favourite new eatery, The Ship Inn! Fish and Chips with a view... you can't beat it!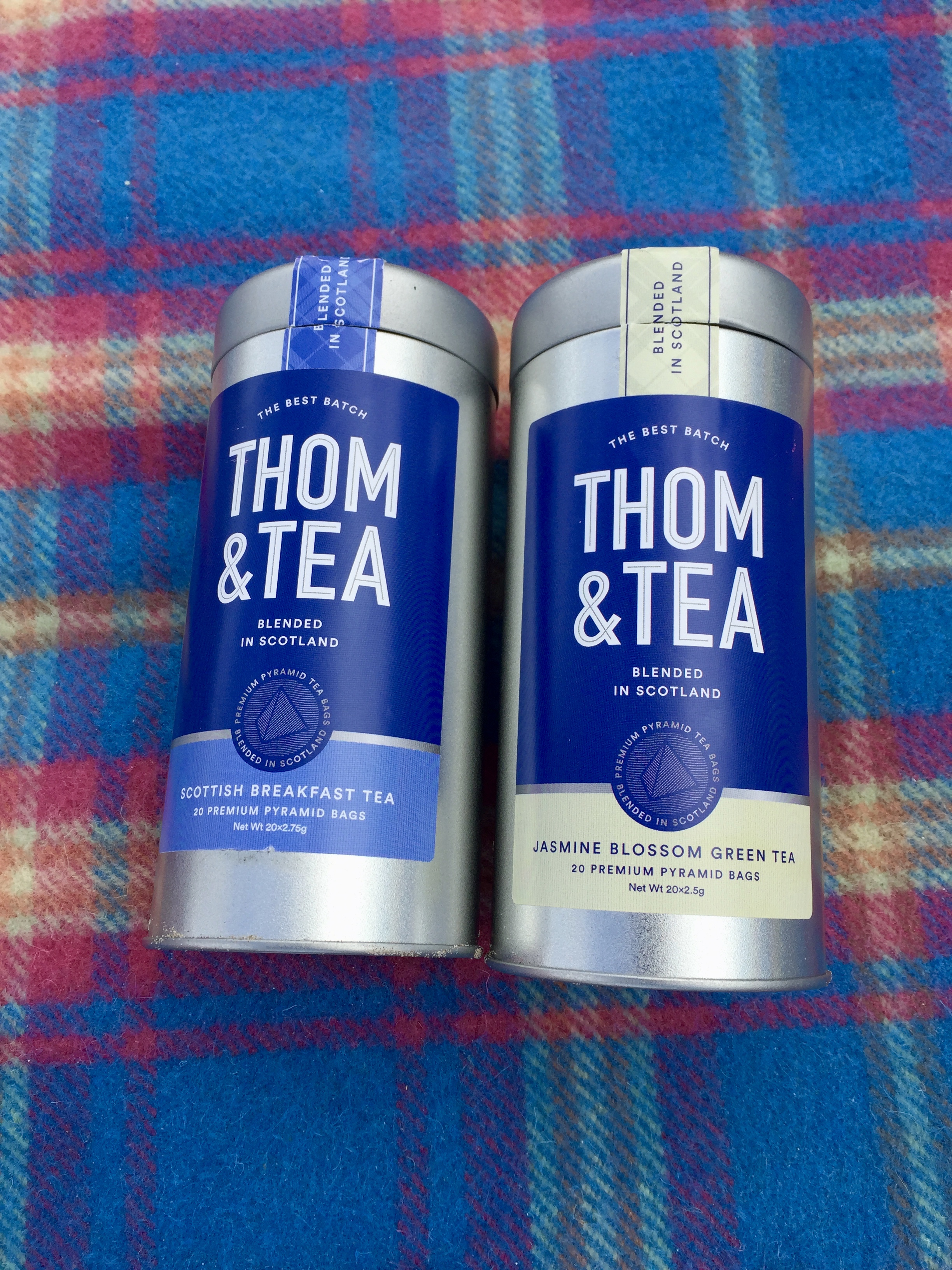 The fabulous Gloagburn Farm Shop in Perthshire now stocks THOM&TEA! If you are visiting the area, pop in for some tea and cake, the farm shop is filled with beautiful quality food and drink. We will also be stocking a new local hamper company called Clan Artisan in September and our next market day is at Urban Market (Drygate Brewery, Glasgow) on 17th September, come along and have a cuppa with us!
THOM'S CLUB HIKE
Our first Thom's Club Hike got off to a great success up Conic Hill, Loch Lomond, back in May. Our next hike will take place in October. I'll put up a couple of options on our Facebook page @thomandtea of what hill to climb and determine nearer the time. Hope to see some new faces on the next hike!
On our last hike, Jennifer had a great idea for THOM&TEA to register to a charity in conjunction with all our hikes. As with so many families, a number of us have experienced Cancer with friends/family and the idea of getting out and raising some money for a worthy cause is definitely something to pursue. If you have a particular cancer charity in mind, please email diane@thomandtea.com - we will short list 3 and let the Facebook followers decide.
INTERNATIONAL SHIPPING
For all the tea lovers and expats abroad, our Scottish blended tea on thomandtea.com is set up for international shipping. Take a look at the shop online, we have seen a few gift packs being sent to far flung places.... spread the word!
- RE-FILL YOUR TEA TINS WITH OUR DISCOUNT CODE THOM15 -
AND, ONTO AUTUMN..
It's my favourite season! Scarves, coats, Chelsea boots ahoy!!! I intend to sit in many cafe's over the coming months plotting out plans for THOM&TEA, deciding what new blends to introduce, our Thom's Travels, our next hike showcasing the beautiful countryside of Scotland and, of course, drinking plenty of tea! Squeeze the last days out of Summer and see you on the other side!